Where are you from?
Kelowna born and raised.
When / where did you start your hair journey?
My hair journey started in 2016 when I enrolled for hair school while working at the Naked Cafe. I met Lisa, a frequent customer and that's when our relationship started.
Favourite services to do?
My favourite would have to be creating the perfect blonde, with a close second in fashion colours.
Favourite Spotify playlist / music?
I mostly like to listen to lo-fi hip hop, and love the Big Little Lies Complete Soundtrack.
Favourite place to eat in Kelowna?
You'll find me at Naked Cafe or Central Kitchen + Bar.
Favourite ColorProof product?
I'd have to go with the leave-in blonde restorative filler.
Favourite travel destination?
Anywhere I can enjoy a cold pina colada while basking in the sun.
Biggest inspiration in the industry?
My biggest inspiration changes constantly. Learning from my peers and continuing my education keeps my creativity flowing. Always striving to be better than the last.
When you're not behind the chair, you're likely…
Eating vegan ice cream and snuggling with my two dogs.
What do you want to be known for as a stylist?
I want to be known as that person who helps bring the inner beauty and confidence out of someone. If I can make at least one person feel a little better about themselves, I've done my job.
What's something most people don't know about you?
I typically like animals more than humans.
Top 3 local stores?
Green Vanity Stone Fox Clothing Collective Frock and Fellow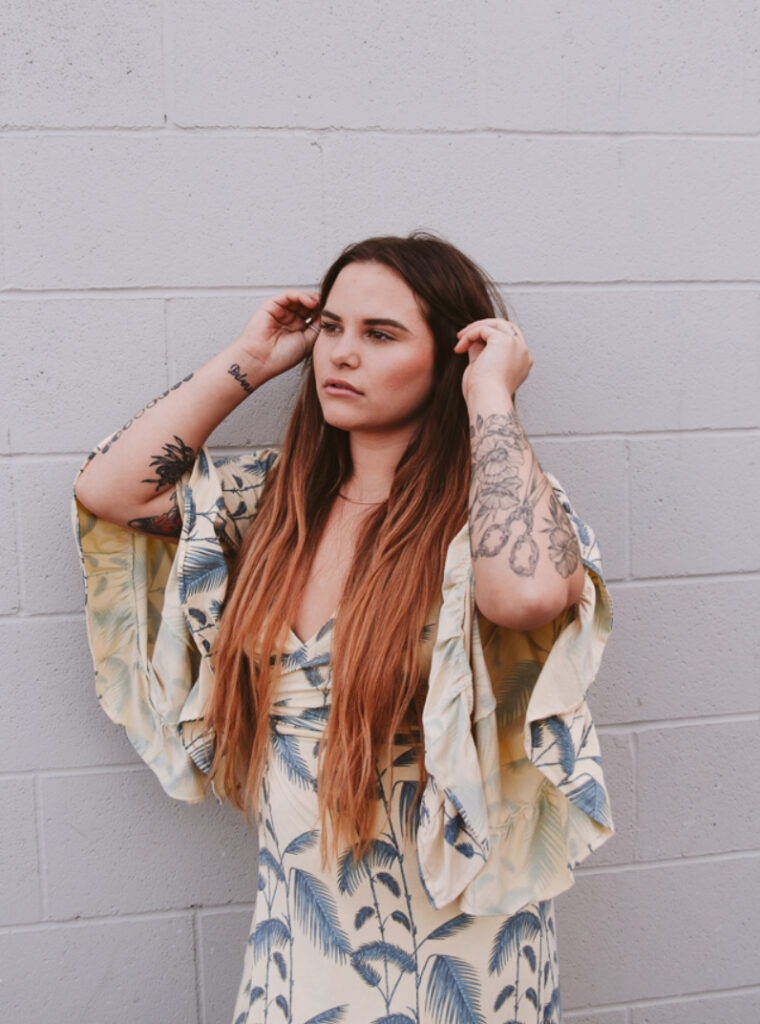 Check out her social media