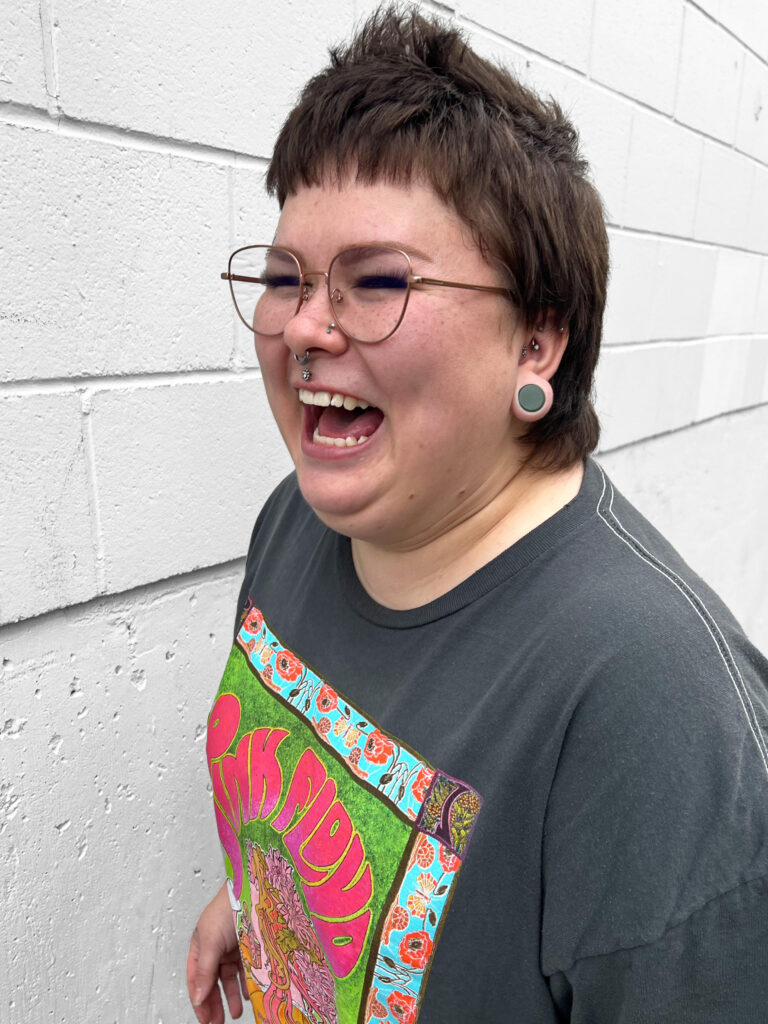 Check her out on Social Media
Where are you from?
I was born in Phoenix, Arizona and immigrated to Canada in 2005. I have lived in Kelowna since!
When/where did you start your hair journey?
I began my hair journey in early 2021 at MC College in Kelowna, I have had dreams of being a stylist since I was in high school but took a path through the Finance Industry. I found myself very unfulfilled and took the leap during the pandemic to follow my dreams.
Favourite services to do?
Vivid Colours, Blondes and anything I can use my creativity on.
Favourite Spotify playlist/music?
I'm more of a mood based listener and my liked songs don't have a genre/era theme.
Favourite place to eat in Kelowna?
Mono Sushi in the Mission, hands down.
Favourite ColorProof product?
I have so many favourites! But if I had to pick it would be HumidityRX or anything from the Smooth Line; I'm a scent person lol
Favourite Travel Destination?
I haven't yet had the opportunity to travel outside of North America, but would love to travel Southeast Asia.
Biggest Inspiration in the Industry?
Honestly, my fellow stylists at Burke Hair Lounge inspire me everyday to be better and further my desire to learn. Outside of the salon, I am inspired by: Hairbymisskellyo, Prestontheartist and Kayla.blkhrt; to name a few!
When you're not behind the chair, you're likely….
Watching a movie or TV show, crafting, camping or hanging out with my family/friends.
What do you want to be known for as a stylist?
Being kind and offering a safe space for our community ♥
What's something most people don't know about you?
Maybe that I'm really crafty and love to sing? This one is hard because I'm a pretty open book haha.