Get to know the talented stylists at Burke and what we are all about!
Burke Hair Lounge is a cruelty-free hair salon in the heart of downtown Kelowna. We opened our doors in 2016, hoping to build a unique sanctuary of inclusivity. A place where people can come on their best or their worst days and leave with spirits lifted. Since then, we've worked tirelessly to help all of our clients look and feel their best with empowering, positive vibes always. 
We're proud to identify as a place of equality, and strive each day to make the salon a safe environment where everyone feels welcomed regardless of their age, sexuality, race, or gender identity. Our talented team of stylists believe strongly in challenging hatred with compassion and celebrating diversity. Most importantly, they're passionate about spreading love. 
We specialize in professional colouring, highlights, extensions, custom haircuts, updos and much more. No matter what you're looking for, we have you covered! Call us to book your complimentary consult today!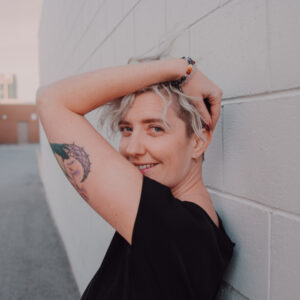 I moved from California to the Okanagan with a big dream. I wanted Burke Hair Lounge to be a positive workplace where we as stylists have the flexibility and support to focus on our art and stay true to our dreams.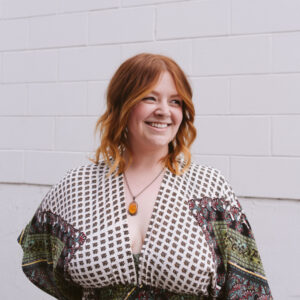 I grew up in a tiny village in northern BC called Telkwa, just outside of Smithers. I moved to the Okanagan almost 8 years ago, and have been here ever since.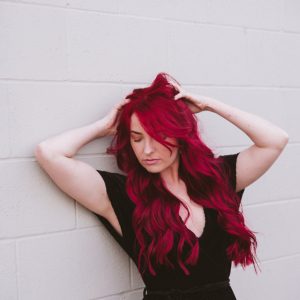 I grew up in Limerick, Ireland. When I was 16 I started training at a salon called Belissimo. After moving to Kelowna I never looked back.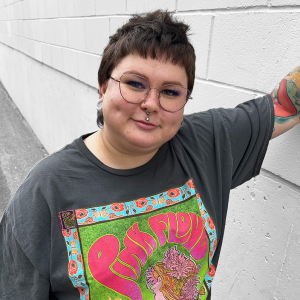 I was born in Phoenix, Arizona and immigrated to Canada in 2005. I began my hair journey in early 2021 at MC College in Kelowna, I have had dreams of being a stylist since I was in high school.
What We Value and the Products that Reflect our Work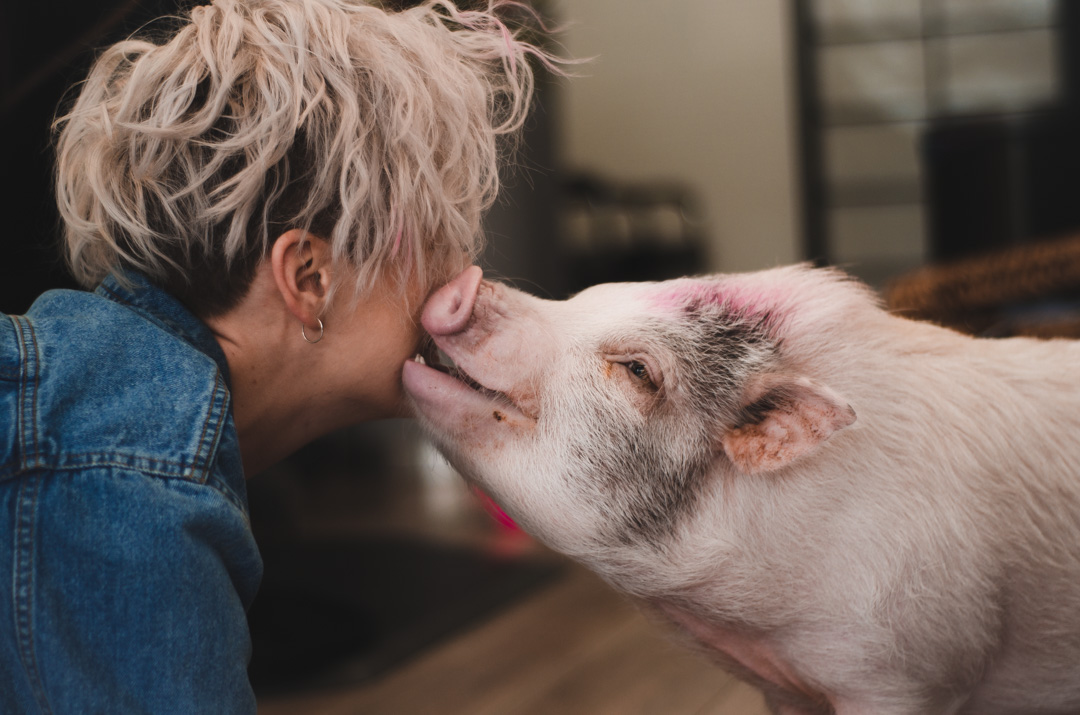 Too many companies still use animal testing and inhumane manufacturing practices to produce their products. At Burke Hair Lounge, we understand that beauty doesn't need to be cruel. There are thousands of cruelty-free brands on the rise, and these products are generally healthier for human consumption as well!
We carry ColorProof, a brand specifically created to preserve and protect colour-treated hair. Made with eco-friendly, cruelty-free ingredients and no harmful toxins or chemicals included. Each vegan blend is mindfully curated to bring you results while being good for both you and the planet. We're obsessed!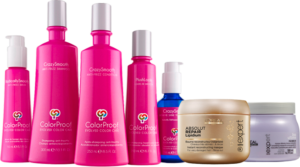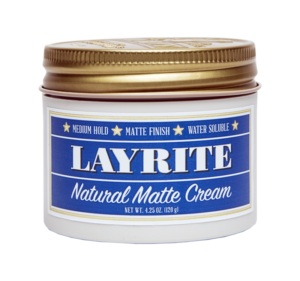 Layrite Men's Grooming Products are very popular among our male clients. We think it's because they were designed to "hold like wax, wash out like gel" and they live up to their slogan! From a simple beard oil to an everyday pomade, there's a Layrite product for everyone. 
B3 Brazilian Bond Builder
If you ask us, B3 is nothing short of magic. These products have been proven to repair damaged hair and reattach bonds broken from daily stress, heat styling, colour services and many other factors. B3 helps to restore the integrity of the hair by fusing amino acids to weakened fibres and strengthening from within. If you're using B3, your hair will thank you.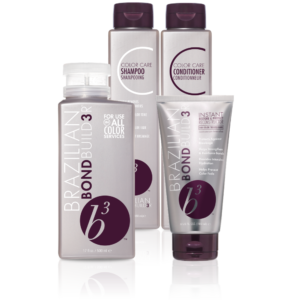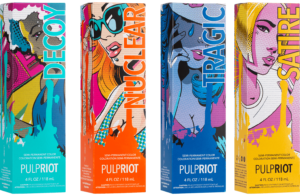 Pulp Riot empowers stylists to think of themselves as artists, the hair as the canvas, and gives us the paint to create masterpieces. We can't get enough of fashion colours here at Burke Hair Lounge and can say with certainty that we couldn't imagine using any other brand! For long-lasting, vibrant colours that fade beautifully and apply with ease, Pulp Riot has you covered. 
High End Hippie Shampoo and Conditioner Bars
"At the end of the day we all want to feel and look our best, and we shouldn't have to comprise our health or the environment for effective and luxurious personal care products." 
Finding new cruelty-free products is our passion at Burke Hair Lounge – and we've really found our new obsession this time. 
The idea is simple, the High End Hippie strives to make safe, non-toxic products that can outperform the best professional brands. It's comforting to know that not only do these handmade shampoo and conditioner bars work like a charm, but you can rest assured that you're not harming the animals or our planet using them. And you're supporting local of course!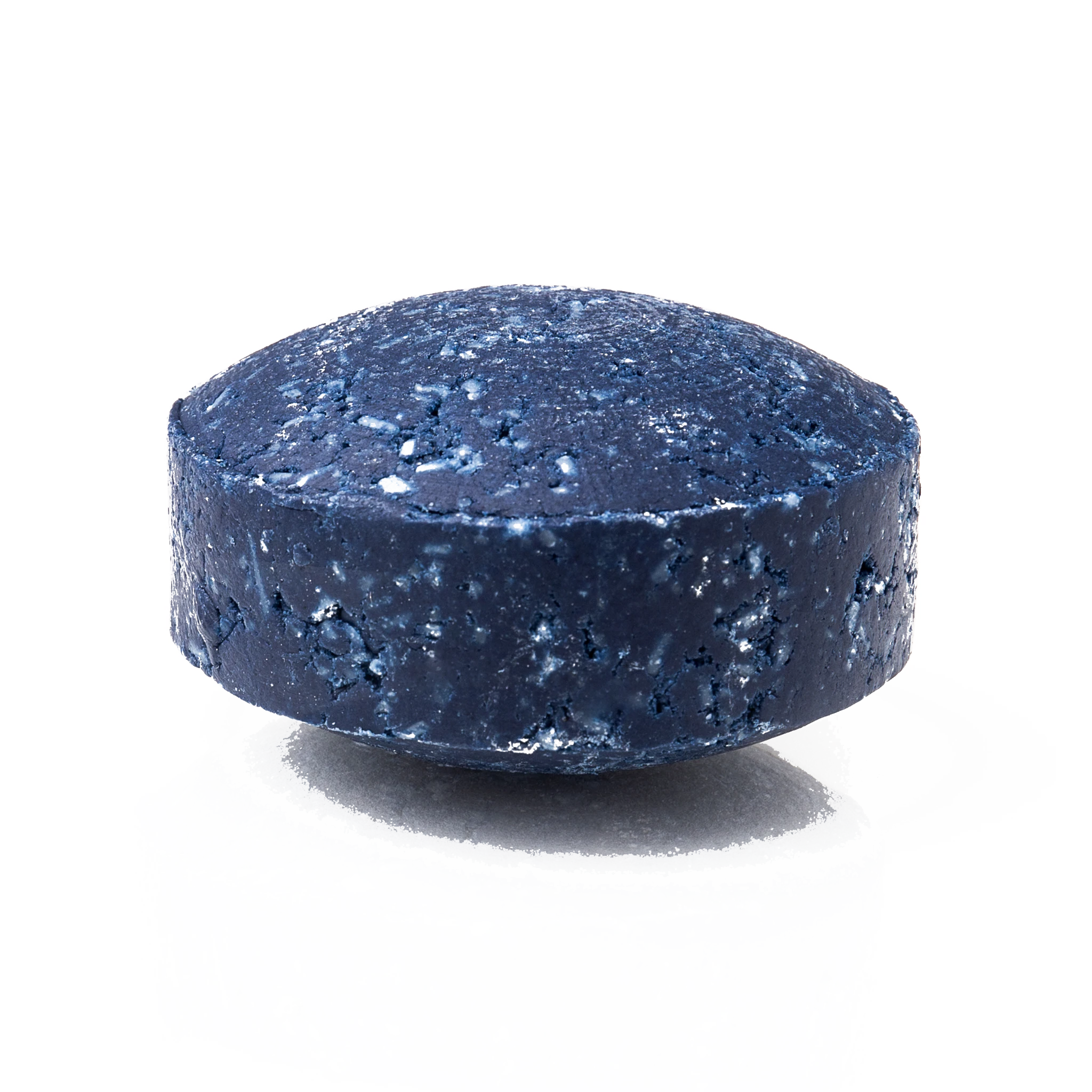 Now that you met us, let's style your hair
contact us to book an appointment