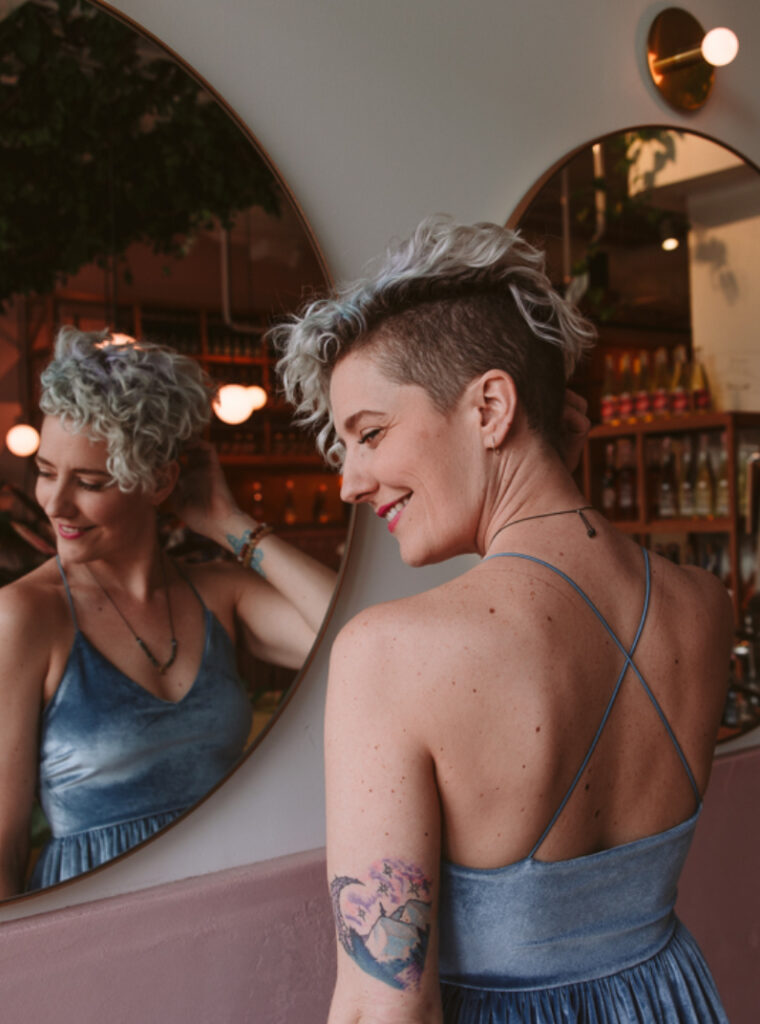 Check out her social media
Lisa Burke, Owner of Burke Hair Lounge
I moved from California to the Okanagan with a big dream. I wanted Burke Hair Lounge to be a positive workplace where we as stylists have the flexibility and support to focus on our art and stay true to our dreams. 
Animal rights and protecting the environment are two of my biggest passions. It is my goal to help our clients do their part in saving the world. By choosing Burke Hair Lounge – even if you don't realize it – you're helping the animals, our planet and your own health. I believe in this life that you have to stand for something. I choose to stand up each day for Cruelty-Free #TheFutureIsCrueltyFree
A main focus for me has been children. A large percentage of my clientbase is under 19. While I love all of my clients, kids are my favourite to work with because I'm able to learn and grow so much from a youthful perspective and believe that it's very important to safely start uncomfortable conversations with young people to further educate both the children and myself. Kids are the future, afterall. Plus there's the added bonus of staying on top of trends and keeping cool by their standards! 
I'm so grateful to have found a place like Kelowna. This community has embraced us, showing us more kindness and generosity than I never could've imagined. Thank you to all who helped shape the salon into what it is today. 
What is your favourite Spotify playlist? 
Central Summer '17 and The Guardians of The Galaxy soundtrack.
Top 3 Local Stores? 
Naked Cafe, Central Kitchen + Bar and The Hatch with special shoutouts to Renegade Kitchen, Stone Fox Clothing Collective, Salty Caramel Kitchen and Orange Fitness!