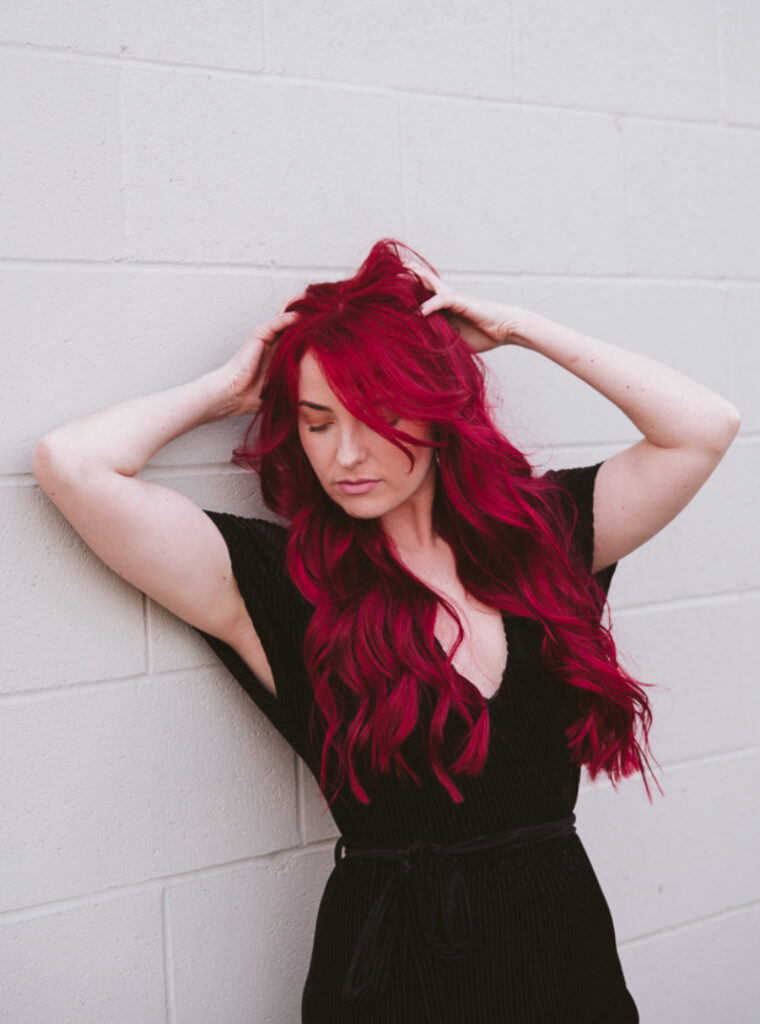 Check out her social media
Where are you from?
I grew up in Limerick, Ireland.
When / where did you start your hair journey?
When I was 16 I started training at a salon called Bellissimo in Ireland.
Favourite services to do?
I love updos because you get to be a part of people's special events! 
Favourite Spotify playlist / music?
My boyfriend makes some pretty sick playlists, so I usually leave that up to him.
Favourite place to eat in Kelowna?
I love getting pizza from Dunnenzies especially because of their avocado aioli. Yum!
Favourite ColorProof product?
I love the PlushLocks smooth-in creme. It does a great job at managing frizz and leaves the hair feeling silky soft.
Favourite travel destination?
I went to LA last year for a Vidal Sassoon cutting course and fell in love with the beautiful beaches and cool vibe.
When you're not behind the chair, you're likely…
Hanging with my friends in my backyard, having a barbeque or walking the rail trail.
What do you want to be known for as a stylist?
I want to be known for making people feel like their best selves.
Favourite Quote?
"Life's too short to look for matching socks."
Top 3 local stores?
Frakas Lost Together Boheme Collective